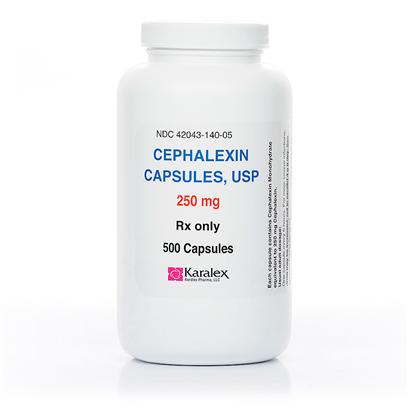 Cephalexin for Dogs and Cats
Typical Consumer
Price
$

0.25
PETPLUS
Member Price Cannot be combined with other offers
Every time a new member signs up, we will donate a FREE membership to a Best Friends adopted animal. Best Friends is America's largest animal sanctuary.
YOUR FUTURE PETCARE NEEDS
Our customers typically save close to $200/yr when purchasing preventatives as members of PetPlus.
PetPlus is a membership plan that gives you wholesale pricing on preventatives, supplements and speciality foods.
With Free Shipping always, no minimums.
Why Become A Member? Additional Ways To Save With PetPlus
Typical Annual Savings "For Your Pet
| | | | | | | | |
| --- | --- | --- | --- | --- | --- | --- | --- |
| | | | | | | | |
| | Typical Annual Cost | $40 | $190 | $95 | $112 | $200 | |
| | PetPlus Annual Cost | $12 | $110 | $55 | $68 | $150 | |
| | Sample Annual PetPlus Savings | $28 | $80 | $40 | $44 | $65 | |
| | | | | | | $242 | |
Typical Annual Cost
PetPlus Annual Cost
Sample Annual PetPlus Savings
We're Here to Help You Every Step of the Way
| | |
| --- | --- |
| Wholesale Prices on Pet Medication & Supplements | |
| Free 24/7 Pet Help provided by whiskerDocs | |
| Wholesale Prices on RX & Premium Foods and Treats | |
| Convenient Medication Pickup Option | |
| Free Delivery on Medication | |
Product Description
Ultimate Guide to Cephalexin
Meet A First-Generation Antibiotic: Cephalexin!
Cephalexin is the veterinarian-approved dog and cat antibiotic that treats common bacterial infections (e.g., urinary, skin, bone, joint, and respiratory tract infections). Cephalexin is a first-generation antibiotic within the five-generation Cephalosporin antibiotic family.
While Cephalexin for Dogs and Cats is often prescribed to combat common bacteria found in dogs and cats, Cephalexin is also used to fight off infections in humans!
How does Cephalexin work?
Cephalexin for dogs and cats is a safe and effective antibiotic used to combat a wide range of primary and secondary bacterial infections from dermal to urinary. It is effective against common bone, joint, staph, and deep skin infections.
Cephalexin's only ingredient Cephalosporin is the main bactericide. Cephalosporins act like the antibiotic penicillin in preventing peptidoglycan to synthesize the bacterial cell wall. This results in the death of the now susceptible bacteria.
How is Cephalexin administered?
Cephalexin tablets or capsules of 250 mg or 500 mg dosages are administered orally two to three times a day, and missed doses will reduce the therapy's effectiveness. Cephalexin can be given with or without food.
Which pets should not use Cephalexin for Dogs and Cats?
Pregnant, nursing, or breeding animals, those who have allergic reactions to other antibiotics, those with liver or kidney failure, and pets with a history of seizures. Cephalexin for Dogs and Cats isn't used to treat fungal or viral infections.
Cephalexin can be combined with other medications to cover a broad group of bacteria and infection in pets. However, Cephalexin cannot be taken with most other bacterial antibiotics and blood thinners. YOU MUST ASK YOUR VETERINARIAN.
What are the potential side effects of which you should be aware?
Cephalexin for Dogs and Cat's most common adverse reactions reported are vomiting, nausea, and diarrhea, which are alleviated by giving the medication with food.
Other common side effects are allergic reactions like hives, swelling, and itching; pain passing urine; unusual fatigue; yellowing of the eyes or skin; and rapid or difficulty breathing. Rare side effects may include gas, genital or anal irritation (i.e., yeast infections or thrush), headaches, joint or muscle pain, and loss of appetite.
Cats might experience fevers, and dogs might experience hyperexcitability, drooling, and panting. Both pets might receive skin rashes or redness. Anything that seems unusual or even questionable, contact your veterinarian.
Contact your veterinarian in the event of an allergic reaction or for an unusual reaction due to the administering of the Cephalexin!
We hope that the below FAQs can answer some of the reviewers' and your concerns.
FAQ
What are common brand names for Cephalexin?

Cephalexin for Dogs and Cats is the generic alternative to Keflex, Daxbia, Biocef, Advancis, and Keftab.

What are the Cephalexin and Keflex dosage?

Cephalexin (Keflex) comes in 250 mg capsules or tablets OR 500 mg capsules or tablets.

What do the Keflex reviews say?

Cephalexin (Keflex) reviews demonstrate 4 stars out of 5. Most reviewers say that they trust this antibiotic for their dogs and cats. Some say that they wish that it didn't need a prescription so they could get it for their other household pets. The great news is that it is effective and affordable!

How long does it take for Cephalexin to work?

It may take up to 48 hours for Cephalexin's maximum effectiveness. Stopping this medication before the entire course is completed can cause infection to recur or worsen. If the situation or infection worsens, contact your veterinarian.

What is the five-generation history of Cephalosporin?

Since the first cephalosporin was discovered in 1945, scientists have been improving the structure of cephalosporins to make them more effective against a wider range of bacteria. However, Cephalexin is part of the first group of cephalosporins discovered.

Each time the structure changes, a new "generation" of cephalosporins are made, though they all start with cef, ceph, or kef.

What happens if you overdose your pet on Cephalexin?

An overdose of Cephalexin will result in stomach or abdominal pain and may cause vomiting or diarrhea. However, make sure to consult your veterinarian or take your pet to an emergency veterinary clinic.
Concluding Thoughts
The most important thing that you should know about Cephalexin for Dogs and Cats is that it is an antibiotic and bactericide that combats numerous infections in the pet's body.
DISCLAIMER: Ask your veterinarian or consult with one of our pet care specialists at 1-800-844-1427. This informative article is not meant to substitute for the diagnosis, treatment, and professional advice from your veterinarian or other qualified professionals regarding a medical condition.
Cephalexin for dogs and cats is the generic alternative to Keflex.
Side Effects & Warnings
Side effects of Cephalexin for dogs and cats rarely occur, but may include loss of appetite, vomiting, diarrhea, drooling, rapid breathing, excitability and fever in cats. Animals with allergies to penicillin or cephalosporins should not use this drug, and may exhibit itching, rash, difficulty breathing, or more serious symptoms if they do so. Use Cephalexin with caution in pregnant and nursing animals.
Ingredients
Cephalexin contains Cephalosporin
Directions
Use as directed by a veterinarian. In typical cases, dosage is 10-15 mg/lb, administered orally twice a day for both cats and dogs. Cephalexin can be taken with or without food and be sure to complete the full course of treatment in order to prevent relapse. Do not use Cephalexin for dogs and cats to treat fungal or viral infections, or those caused by parasites and mites.