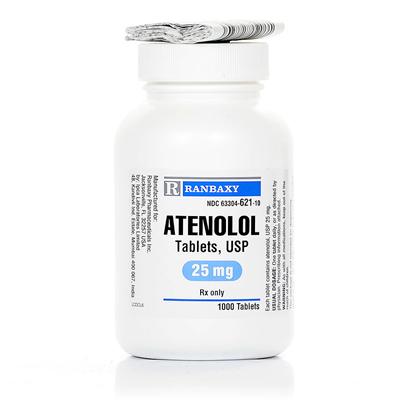 Typical Consumer
Price
$

0.23
PETPLUS
Member Price Cannot be combined with other offers
Every time a new member signs up, we will donate a FREE membership to a Best Friends adopted animal. Best Friends is America's largest animal sanctuary.
YOUR FUTURE PETCARE NEEDS
Our customers typically save close to $200/yr when purchasing preventatives as members of PetPlus.
PetPlus is a membership plan that gives you wholesale pricing on preventatives, supplements and speciality foods.
With Free Shipping always, no minimums.
Why Become A Member? Additional Ways To Save With PetPlus
Typical Annual Savings "For Your Pet
| | | | | | | | |
| --- | --- | --- | --- | --- | --- | --- | --- |
| | | | | | | | |
| | Typical Annual Cost | $40 | $190 | $95 | $112 | $200 | |
| | PetPlus Annual Cost | $12 | $110 | $55 | $68 | $150 | |
| | Sample Annual PetPlus Savings | $28 | $80 | $40 | $44 | $65 | |
| | | | | | | $242 | |
Typical Annual Cost
PetPlus Annual Cost
Sample Annual PetPlus Savings
We're Here to Help You Every Step of the Way
| | |
| --- | --- |
| Wholesale Prices on Pet Medication & Supplements | |
| Free 24/7 Pet Help provided by whiskerDocs | |
| Wholesale Prices on RX & Premium Foods and Treats | |
| Convenient Medication Pickup Option | |
| Free Delivery on Medication | |
Product Description
Atenolol is a prescription medication used to treat certain heart conditions such as arrhythmias. This beta-blocker can also be used to lower blood pressure and treat enlarged hearts in cats. Atenolol functions by slowing and regulating your pet's heart rate to make the heart work more efficiently. It is appropriate for use in dogs, cats, and ferrets.

Atenolol is a beta-blocker that lowers heart rate, blood pressure, and over-activity of the heart, thus allowing for a regular heartbeat and better heart function.

Atenolol is the generic alternative to Tenormin.
The medicine can be used in cats, dogs and ferrets. The dosage of medication and also the frequency of administration are largely determined by the severity of the condition as well as the nature of response the animal exhibits towards the treatment. The usual dose given to dogs is 0.125 to 0.5 mg per pound (0.25 to 1.0 mg/kg) once to twice a day. The total daily dose is often 6.25 to 25 mg/dog. The usual dose for cats is 1 mg per pound (2 mg/kg) once everyday. The total daily dose in cats is often 6.25 to 12.5 mg once or twice daily.
Side Effects & Warnings
Side effects may include lethargy, difficulty exercising, low blood pressure which would cause fainting, weakness, or dizziness, loss of appetite, nausea, diarrhea, behavior change, and low blood sugar.

Atenolol may constrict the bronchi, resulting in coughing, wheezing, or difficulty breathing.

An improper dose of Atenolol can cause the heart rate to be too slow.

If your pet experiences an allergic reaction (symptoms may include swelling, hives, difficulty breathing, itching, etc.) or any of the above symptoms, contact your veterinarian.

Atenolol should not be used in pets with heart block, bradycardia (slow heart rate), and some types of heart failure. Use with caution in diabetic pets or those with kidney disease.

Use with caution in animals with some types of lung disease such as asthma.

Atenolol should not be used in pets allergic to it, or pets who have had reactions to other beta-blockers.
Possible interactions may occur with the following drugs: albuterol (Ventolin), anesthetic agents, cimetidine, epinephrine, furosemide, hydralazine, insulin, metaproterenol, nonsteroidal anti-inflammatories (ex. aspirin, carprofen), other heart medications (digoxin, diltiazem, verapamil), phenothiazines (tranquilizers), phenylpropanolamine, prazosin, and terbutaline.

Tell your veterinarian about any other medications, vitamins, or supplements that your pet is taking.
Ingredients
Atenolol 25mg
Atenolol belongs to general class of cardiac drug that is used in veterinary medicine and is indicated in treating certain heart diseases like arrythmias. During the course, the medicine controls the heart rate, lowers blood pressure and deals with rhythm irregularity in animals like cats, dogs and ferrets. In certain cases, the medication is also used in cats suffering from enlarged hearts. Atenolol, the active ingredient in the medicine is a beta-blocker, which effectively deals with certain conditions affecting the heart. When administered, this oral medication helps in controlling abnormalities in the heart as well as in the blood pressure by blocking certain nervous system impulses. The medicine is available by prescription in capsule form.
Directions
Follow the directions provided by your veterinarian.

This medication is usually given once or twice daily to dogs and once daily to cats.