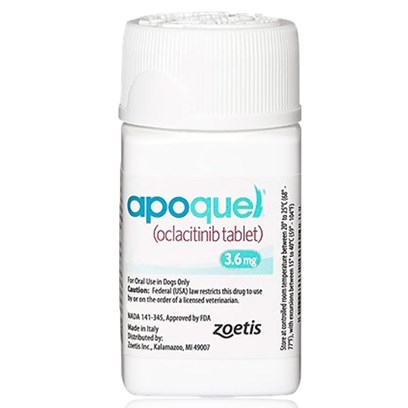 Every time a new member signs up, we will donate a FREE membership to a Best Friends adopted animal. Best Friends is America's largest animal sanctuary.
YOUR FUTURE PETCARE NEEDS
Our customers typically save close to $200/yr when purchasing preventatives as members of PetPlus.
PetPlus is a membership plan that gives you wholesale pricing on preventatives, supplements and speciality foods.
With Free Shipping always, no minimums.
Why Become A Member? Additional Ways To Save With PetPlus
Typical Annual Savings "For Your Pet
| | | | | | | | |
| --- | --- | --- | --- | --- | --- | --- | --- |
| | | | | | | | |
| | Typical Annual Cost | $40 | $190 | $95 | $112 | $200 | |
| | PetPlus Annual Cost | $12 | $110 | $55 | $68 | $150 | |
| | Sample Annual PetPlus Savings | $28 | $80 | $40 | $44 | $65 | |
| | | | | | | $242 | |
Typical Annual Cost
PetPlus Annual Cost
Sample Annual PetPlus Savings
We're Here to Help You Every Step of the Way
| | |
| --- | --- |
| Wholesale Prices on Pet Medication & Supplements | |
| Free 24/7 Pet Help provided by whiskerDocs | |
| Wholesale Prices on RX & Premium Foods and Treats | |
| Convenient Medication Pickup Option | |
| Free Delivery on Medication | |
Product Description
Ultimate Guide to Apoquel
Meet the Itchy Skin Reliever: Apoquel!
Apoquel is the veterinarian-approved and FDA-approved dog medication that is used to control a dog 's pruritus (i.e., itchiness) from skin disease caused by allergic and atopic dermatitis. Apoquel is a twice-daily, oral tablet for up to 14-day skin therapy to guarantee your pup 's comfort.
What is Apoquel?
Apoquel is a medication that treats a dog 's skin disease which causes intense itching. Pruritus is the medical term for itching and scratching in dogs that is commonly associated with skin disorders from flea dermatitis and other allergic skin diseases.
What causes skin disease in dogs?
Skin disease is most often caused by dermatitis or other allergens, in which dog owners need to seek veterinary care.
Flea allergy, atopic, and contact (e.g., soaps and perfumes) dermatitis are very common causes of skin disease in dogs. Additionally, seasonal environmental allergies, food allergies, and sarcoptic mange from mites cause skin disease and irritation in pups.
How does skin disease appear?
Skin disease appears as red, inflamed areas of skin may lead to a common bacterial skin infection in dogs called pyoderma. If severe enough, the dog may develop hair loss, scabs, and bleeding skin from self-trauma.
Is it easy to treat skin diseases?
It can be very challenging and frustrating for both dog owners and veterinarians to treat skin disease. To diagnose the specific cause of itching on a dog, several tests and treatments are necessary for weeks to months. The tests may be skin scrapings and skin cytology to look for mites (e.g., mange), other insects, or various infections.
Varied treatments, such as Apoquel, can aid in relieving skin irritability, pain, and development from a dog 's self-trauma.
How does Apoquel work?
Apoquel targets a key itch signal in the dog 's nervous system that allows your veterinarian to diagnose the underlying cause of itch while providing your dog with relief. Brand Apoquel 's active ingredient is Oclactinib, its trade name.
Oclactinib inhibits the activity of signal transducer JAK (Janus kinase) that causes inflammatory diseases. This then prevents the expression of inflammatory cytokines under the skin that causes skin disease and itchiness.
How is Apoquel for dogs administered?
Apoquel is an oral pill administered twice a day. Apoquel dosing provides 3.6 mg, 5.4 mg, or 16 mg of oclacitinib per tablet, and each manufactured bottle is packaged with 20 counts or 100 counts of scored tablets. See the dosage chart below where the size of the tablet is perfectly suited for your dog 's size:
Body Weight

Apoquel 3.6 mg

Apoquel 5.4 mg

Apoquel 16 mg

6.6 to 9.9 lbs.

Half (0.5 tablets)

10 to 14.9 lbs.

Half (0.5 tablets)

15 to 19.9 lbs.

One tablet

20 to 29.9 lbs.

One tablet

30 to 44.9 lbs.

Half (0.5 tablets)

45 to 53.9 lbs.

Half (0.5 tablets)

Half (0.5 tablets)

54 to 59.9 lbs.

Half (0.5 tablets)

Half (0.5 tablets)

60 to 89.9 lbs.

One tablet

90 to 129.9 lbs.

One and a Half (1.5 tablets)

130 to 175.9 lbs.

Two tablets
What are the precautions to which you should be aware?
Apoquel is not for use in dogs that are:
Less than 12 months of age.
Breeding
Pregnant
Lactating
Suffering from serious infections
Susceptible to infection
This product is for oral use in dogs ONLY, not for humans or children. This also means that you must wash your hands immediately after administering pills.
Taking Apoquel in combination with systemic immunosuppressive agents medications has not been evaluated yet. However, Apoquel for dogs has been safely used in conjunction with antibiotics, parasiticides, and vaccinations.
What are the Apoquel side effects of which you should be aware?
Apoquel 's most common adverse reactions reported are vomiting and diarrhea. Dogs should be monitored for the potential development of infections, such as neoplasia or demodicosis.
Frequently Asked Questions
What is the Apoquel dosage?

The dosage of Apoquel tablets should be 0.18 to 0.27 milligrams per pound. Apoquel should be given twice daily for up to 14 days of therapy. The medication can be taken with or without food. However, the product can be taken for the short term or long term, according to your veterinarian.

What do the Apoquel reviews say?

Apoquel reviews rate at 5 out of 5 stars. Most reviewers say that Apoquel is a miracle worker because it reduces and eliminates their dog 's itchiness and improves their dog 's quality of life.

Is Apoquel for puppies?

Apoquel can be administered to young dogs that are at least 12 months of age and are at least weighing 6.6 pounds.

How long does it take for Apoquel to work?

After administration, relief starts taking effect after four hours and then is fully controlled after 24 hours.
Concluding Thoughts
The most important thing that you should know about Apoquel is its power to improve your dog 's quality of life as it relieves intense itching, scratching, and painful developments on the dog 's skin.
DISCLAIMER: FDA law restricts Apoquel only on order or prescription of a licensed veterinarian for the best pet health care advice. Ask your veterinarian or consult with one of our pet care specialists at 1-800-844-1427. This informative article is not meant to substitute for the diagnosis, treatment, and professional advice from your veterinarian or other qualified professionals regarding a medical condition. Ask your veterinarian if you should keep using the veterinarian product.
Side Effects & Warnings
APOQUEL® should not be used in dogs less than 12 months of age or in dogs with serious infections. APOQUEL may increase susceptibility to infection and demodicosis and may exacerbate neoplastic conditions. APOQUEL has not been evaluated in combination with systemic immunosuppressive agents such as glucocorticoids or cyclosporine. APOQUEL should not be used in breeding dogs or pregnant or lactating dogs. The most common APOQUEL side effects in dogs post-administration were vomiting and diarrhea. APOQUEL has been safely used in conjunction with other common medications including antibiotics and parasiticides and with vaccinations.
Directions
The dose of APOQUEL tablets is 0.18 to 0.27 mg/lb (0.4 to 0.6 mg/kg) APOQUEL should be given twice daily for up to 14 days of therapy and once daily thereafter for maintenance APOQUEL may be given with or without food APOQUEL may be used concomitantly with many common therapies including vaccines, NSAIDs, antibiotics and allergen immunotherapy3