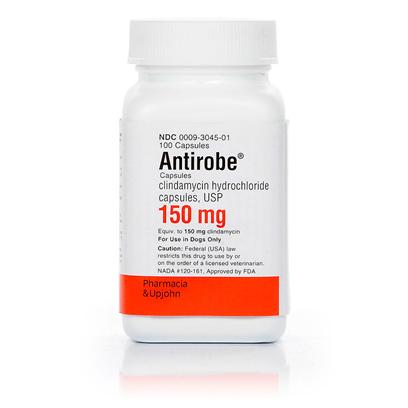 Every time a new member signs up, we will donate a FREE membership to a Best Friends adopted animal. Best Friends is America's largest animal sanctuary.
YOUR FUTURE PETCARE NEEDS
Our customers typically save close to $200/yr when purchasing preventatives as members of PetPlus.
PetPlus is a membership plan that gives you wholesale pricing on preventatives, supplements and speciality foods.
With Free Shipping always, no minimums.
Why Become A Member? Additional Ways To Save With PetPlus
Typical Annual Savings "For Your Pet
| | | | | | | | |
| --- | --- | --- | --- | --- | --- | --- | --- |
| | | | | | | | |
| | Typical Annual Cost | $40 | $190 | $95 | $112 | $200 | |
| | PetPlus Annual Cost | $12 | $110 | $55 | $68 | $150 | |
| | Sample Annual PetPlus Savings | $28 | $80 | $40 | $44 | $65 | |
| | | | | | | $242 | |
Typical Annual Cost
PetPlus Annual Cost
Sample Annual PetPlus Savings
We're Here to Help You Every Step of the Way
| | |
| --- | --- |
| Wholesale Prices on Pet Medication & Supplements | |
| Free 24/7 Pet Help provided by whiskerDocs | |
| Wholesale Prices on RX & Premium Foods and Treats | |
| Convenient Medication Pickup Option | |
| Free Delivery on Medication | |
Product Description
Antirobe Caps are a highly effective antibiotic used to treat soft tissue infections (infected wounds and abscesses), dental infections (infected mouth cavity), and bone infections (osteomyelitis) in cats and dogs.

This particular medication is one of the most commonly prescribed antibiotics for pets. Antirobe Caps work by penetrating the source of the bacterial infection and suppressing further protein synthesis and growth.This medication is available in easy to administer capsules that can be obtained with a prescription from your pet's veterinarian.

The typical dosage for Antirobe Caps is 5.5 mg/kg once a day, or 11 mg/kg twice a day, for seven to ten days. Results can be seen in as little as fifteen minutes after the administered dosage. Your pet's symptoms may get better before the length of the prescription, but it is important to complete the medication as directed by your veterinarian.
An effective and affordable generic to Antirobe Caps is Clindamycin HCl Caps.
Anitrobe Caps, being an antibiotic, has its share of side effects; animals taking the medication will experience loss of appetite, vomiting, diarrhea, anorexia etc.
Side Effects & Warnings
Anitrobe Caps are only prescribed for use in dogs alone. Do not use the medication in animals that have a higher degree of sensitivity to combinations of lincomycin or Anitrobe Caps. In case the medication is prescribed for a prolonged therapy of over a month or more, periodic diagnosis is imperative to detect liver or kidney troubles in the dog. Be cautious while using the medicine in dogs that are taking neuromuscular blocking agents, as Anitrobe Caps hydrochloride is reported to contain neuromuscular blocking properties. Also, the affect of the medicine in breeding or nursing dogs has not been clinically proven, so take extra care in administering the medicine to such animals. In addition, increased dosage can result in extreme loss of weight
Side effects may include an upset stomach, causing vomiting and diarrhea. More serious effects may occur if an allergic reaction is triggered.
Ingredients
Clindamycin
Anitrobe Caps are indicated for the treatment of soft-tissue infections, osteomyelitis, and periodontal diseases in dogs alone. The medication is the most commonly prescribed antibiotic, and is effective in treating pus-filled infections, post-surgical infections, deep penetrating wounds, and abscesses, and arrests the advent of foreign bodies. Anitrobe Caps are an oral medication available by prescription in convenient capsules. Anitrobe Caps, the active component in the medicine is an effective semisynthetic antibiotic and is responsible for the therapeutic effects the medicine displays. Once the medication is taken, Anitrobe Caps act in association with white blood cells for speedy recovery of the infected area. Response is quick and effective results could be registered in less than 15 minutes. The medicine also displays high penetration power into enzymes protecting bones that makes it effective in treating bone infections.
Directions
Use as directed by a veterinarian. Typically, dosage is 5.5 mg/kg once a day, or 11 mg/kg twice a day, for 7 to 10 days.
Do not administer antirobe capsules to animals with liver or kidney problems. Periodically test the liver and kidneys of otherwise healthy animals being treated with antirobe capsules for longer than a month.