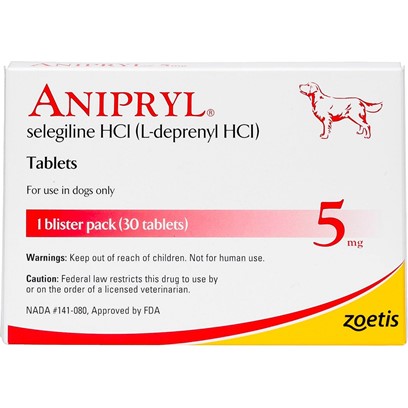 Every time a new member signs up, we will donate a FREE membership to a Best Friends adopted animal. Best Friends is America's largest animal sanctuary.
YOUR FUTURE PETCARE NEEDS
Our customers typically save close to $200/yr when purchasing preventatives as members of PetPlus.
PetPlus is a membership plan that gives you wholesale pricing on preventatives, supplements and speciality foods.
With Free Shipping always, no minimums.
Why Become A Member? Additional Ways To Save With PetPlus
Typical Annual Savings "For Your Pet
| | | | | | | | |
| --- | --- | --- | --- | --- | --- | --- | --- |
| | | | | | | | |
| | Typical Annual Cost | $40 | $190 | $95 | $112 | $200 | |
| | PetPlus Annual Cost | $12 | $110 | $55 | $68 | $150 | |
| | Sample Annual PetPlus Savings | $28 | $80 | $40 | $44 | $65 | |
| | | | | | | $242 | |
Typical Annual Cost
PetPlus Annual Cost
Sample Annual PetPlus Savings
We're Here to Help You Every Step of the Way
| | |
| --- | --- |
| Wholesale Prices on Pet Medication & Supplements | |
| Free 24/7 Pet Help provided by whiskerDocs | |
| Wholesale Prices on RX & Premium Foods and Treats | |
| Convenient Medication Pickup Option | |
| Free Delivery on Medication | |
Product Description
Studies have found that 62 percent of dogs between the ages of 11 and 16 have at least some symptoms of Cognitive Dysfunction Syndrome (CDS). Sometimes called Doggie Alzheimer's, the symptoms of canine CDS are similar to those of human Alzheimer's patients: disorientation, confusion, memory loss, and changes in personality. Thankfully, there is hope.

Anipryl is an oral tablet that is highly effective in treating canine CDS. It works by boosting the dopamine levels in the brain. In fact, 70 percent of dogs with Canine CDS responded positively after a month of treatment. Anipryl is also used to treat conditions caused by an over-secreting pituitary gland. Anipryl works by suppressing the pituitary gland directly. This is a new and innovative approach to treating such conditions. It may take anywhere from one to three months of treatment before any positive results show.

It is easy to administer and does not require monitoring, since it does not inhibit the adrenal gland's function and will not cause adrenal toxicity or insufficiency. It can be given with food and is available in multiple dosage sizes.
Selegiline, the main ingredient in Anipryl can trigger certain side effects like vomiting, extreme bowel movements, increased thirst and urination, agitation, drowsiness, disorientation, lack of appetite, hair loss, etc.
A generic alternative to Anipryl is Selegiline.
Side Effects & Warnings
The most common side effects are mostly mild to moderate vomiting, diarrhea, diminished hearing, disorientation, loss of appetite, and hyperactivity, restlessness, or other behavioral changes.
Do not use the medicine for diseases that are not of pituitary origin and in animals that seem to be hypersensitive to selegiline. As the possible effects of Anipryl on pregnant or nursing animals have not yet been clinically proven, the use of medicine on such animals can be risky. Take extra care when given with insulin, phenytoin, sulfonamides, and phenothiazines, and in no way should the medicine be used with ephedrine. It will be always good to inform the veterinarian on the kinds of medications the pet is already taking so that adequate precautions can be taken. 
Ingredients
Selegiline hydrochloride
Anipryl is a medication for veterinary use in treating certain complications in dogs alone. The medication is found extremely effective in dealing with canine cognitive dysfunction syndrome as well as various Cushing's diseases due to pituitary tumors in dogs. Selegiline Hydrochloride, a monoamine oxidase inhibitor is an active ingredient in the medicine that helps in controlling the clinical signs associated with the abovementioned complications in dogs. The medication is available only on prescription and is in the form of a tablet meant to be taken orally. 
Directions
For treating Cushing's disease: An oral dose once a day for a two-month period; the dosage can be doubled for one month following this if the pet shows no response to the smaller amount.
For treating CDS: A smaller oral dose once a day for a one-month period; if there is no improvement, the dose may be doubled for one month. Beyond that, a veterinarian should be consulted to discover if another underlying problem is causing the dog's symptoms.