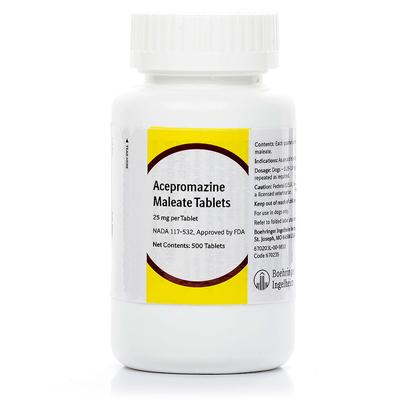 Acepromazine (generic of PromAce)
Typical Consumer
Price
$

0.49
PETPLUS
Member Price Cannot be combined with other offers
Every time a new member signs up, we will donate a FREE membership to a Best Friends adopted animal. Best Friends is America's largest animal sanctuary.
YOUR FUTURE PETCARE NEEDS
Our customers typically save close to $200/yr when purchasing preventatives as members of PetPlus.
PetPlus is a membership plan that gives you wholesale pricing on preventatives, supplements and speciality foods.
With Free Shipping always, no minimums.
Why Become A Member? Additional Ways To Save With PetPlus
Typical Annual Savings "For Your Pet
| | | | | | | | |
| --- | --- | --- | --- | --- | --- | --- | --- |
| | | | | | | | |
| | Typical Annual Cost | $40 | $190 | $95 | $112 | $200 | |
| | PetPlus Annual Cost | $12 | $110 | $55 | $68 | $150 | |
| | Sample Annual PetPlus Savings | $28 | $80 | $40 | $44 | $65 | |
| | | | | | | $242 | |
Typical Annual Cost
PetPlus Annual Cost
Sample Annual PetPlus Savings
We're Here to Help You Every Step of the Way
| | |
| --- | --- |
| Wholesale Prices on Pet Medication & Supplements | |
| Free 24/7 Pet Help provided by whiskerDocs | |
| Wholesale Prices on RX & Premium Foods and Treats | |
| Convenient Medication Pickup Option | |
| Free Delivery on Medication | |
Product Description
Your Complete Guide to Acepromazine for Dogs and Cats
What Is Acepromazine for Dogs and Cats?
Acepromazine or Acepromazine maleate is a chemical tranquilizer or sedative. Acepromazine can be used before anesthesia to restrain your dog or cat and prevent them from hurting themselves or the surgeons. Acepromazine for cats and dogs can be used to avoid motion sickness in your pets.
If your pet has issues with trimming their nails and reacts very adversely to being taken to the grooming salon, Acepromazine for dogs can be used to calm them down.
How Does Acepromazine for Cats and Dogs Work?
Acepromazine for dogs and cats is a neuroleptic agent that is used by vets for cats, dogs, and even horses. This class of chemicals is called Phenothiazines and works by suppressing dopamine levels in the brain and repressing some parts of the reticular activating system. Usually, it is processed by the body quickly and is excreted with urine.
Besides being a sedative, Acepromazine for cats and dogs can be used to treat allergic reactions and as an antispasmodic. Additionally, this medicine is used as an antiemetic, an anticholinergic, and blocks alpha-adrenergic properties. Anticholinergic means that it surpasses the functions of the parasympathetic nervous system.
This helps your anxious cat or dog to calm down and maintain composure. An antiemetic means any substance that prevents your dog or cat from vomiting. This is why it is used frequently in cases of motion sickness. Acepromazine for dogs and cats decreases blood pressure in your pets and slows down their heart rate.
What Is the Acepromazine Dosage for Dogs and Cats?
When giving your pet Acepromazine for cats and dogs, you should follow your vet's recommendations. Surprisingly, the Acepromazine dose for cats and dogs decreases inversely to the animal's size or weight. This means larger animals can get smaller doses. For dogs, the dosage is 0.25 mg/lb of body weight.
The Acepromazine dose for cats and dogs that your vet prescribes for your pet can vary depending on the condition being treated, the severity of the situation, and your pet's health. Please follow your vet's guidelines for how much of this medicine to give to your pet.
Are There Any Precautions I Should Take When Giving Acepromazine for Dogs and Cats?
You should ensure that you give this medication before the anxiety-causing event. It has been observed that the effects of the medicine are more pronounced when given before the situation your pet needs it for occurs. You can give this with or without food.
You should not give this to animals who are in shock or have just gone through a traumatic event. Animals who are dehydrated or anemic should not be given this medicine. This medicine is to be used with caution in senior cats and dogs, especially those with liver or heart disease.
If your cat or dog has a history of epilepsy, you should not give them this medicine. Animals who are injured, under treatment for tetanus, pregnant animals, and lactating animals should not be given Acepromazine. Acepromazine is problematic in dogs who have a history of strychnine poisoning.
In dogs, giant dog breeds and Greyhound dogs have been shown to have a sensitivity to Acepromazine. On the other hand, if you have a terrier, you might need a larger dose. All brachycephalic or short-nosed dog breeds are more prone to the heart-related side effects of this drug.
What Are the Acepromazine for Dogs Side Effects?
When you give your dog or cat Acepromazine, you might notice that their heartbeat has slowed down or they have hypotension. Cats have an increased risk of cardiovascular collapse, though dogs are prone to cardiovascular side effects. You might notice your pet has pale gums, a reduced pulse, and they might collapse suddenly.
While it is rare, Acepromazine can sometimes be fatal when used in conjunction with anesthetics. Another extremely rare side effect is penile paralysis in horses.
Frequently Asked Questions
Is This Safe to Give to All My Animals?

This drug is safe to use on horses, dogs, and cats. You should not give Acepromazine to any animals without a vet's supervision. This drug works on animals' sensitive nervous systems, and only your vet will be able to tell you the correct dosage you need to give to ensure your animal's safety.

How Should I Store This?

You need to store Acepromazine for cats and dogs away from any light. Ensure that the tablets are in an airtight container and are not exposed to extreme temperatures. Otherwise, the drug can lose its efficacy and become unstable.

Are There Any Drug Interactions I Should Know?

Acepromazine can cause reactions when combined with antacids, anti-diarrhea medicine, acetaminophen, dopamine, and fluoxetine, among others. If your dog is on long-term medication or if you give them over-the-counter drugs or supplements, make sure your vet knows before starting Acepromazine.

What Will My Vet Do if My Dog or Cat Suffers From Side Effects?

If your pet has eaten too much of this medicine, your vet is likely to pump the stomach and empty its contents. This takes the drug out of your pet and prevents their bodies from absorbing it. If your pet suffers seizures from Acepromazine, your vet will likely use barbiturates or diazepam to help them recover.

Does This Need a Prescription?

Acepromazine is a regulated drug as it has tranquilizing properties. You need a vet's prescription to buy it. Vet prescriptions can expire, so you will need an updated one to purchase if you have an old prescription.
Acepromazine is the generic alternative to PromAce.
Side Effects & Warnings
The depression of the central nervous system can cause sedation, depression, lack of coordination, low blood pressure, slower heart rate and breathing; there have been instances of profound hypotension (low blood pressure), bradycardia, and collapse in individual animals. In some cases, the opposite may occur, and uses of acepromazine may trigger aggression and hyperactivity.

Acepromazine also displays anti-cholinergic and alpha-adrenergic blocking properties, and affects thermoregulation, possibly leading to either hypothermia or hyperthermia.

In rare cases, penile paralysis can occur in horses administered acepromazine.

Pale gums are a recognized side effect, and as with any phenothiazine, this medication may color the urine pink.

Due to its effect on heart rate, acepromazine is not recommended for geriatric animals or those in a weakened state. Some studies suggest that the boxer breed of dog is particularly sensitive, though this has been rebutted as well. It is recommended that acepromazine be used cautiously in sighthounds, and in animals prone to seizures.
Ingredients
Acepromazine Maleate
Directions
Acepromazine is administered intramuscularly, intravenously, or orally. It is most effective if given when the animal is not stimulated or excited. When provided for horses in the treatment of exertional rhabdomyolysis, acepromazine is often supported by the use of an IV. Use as directed by your veterinarian.